Over the decades, we have continuously developed and redefined ourselves. But we have never forgotten where we came from. Below are the major milestones on our journey.
1949
Walter Wittenstein and Bruno Dähn found Spezialmaschinenfabrik DEWITTA in Steinheim. Core business: Double-chain stitch machines for production of women's gloves
1952
Relocation of the head offices and the company DEWITTA from Steinheim to Bad Mergentheim
1963
Bruno Dähn leaves the company due to illness. Walter Wittenstein continues to lead the company by himself.
1964
DEWITTA moves to a location on Herrenwiesenstraße in the city of Igersheim.
1979
Manfred Wittenstein tar över moderbolaget. Tillverkningen ändras från symaskiner till planetväxlar med lågt spel.
1983
Världspremiär på Hannovermässan för den första planetväxeln med lågt spel i SP-serien och med en unik designprincip
1984
alpha getriebbau GmbH bildas – nu heter det WITTENSTEIN alpha GmbH
1989
En internationell expansion inleds. Flera utländska dotterbolag bildas. Det första är Alpha réducteurs Sarl i Paris i Frankrike
1990
Monteringen flyttas till Weikersheim i Tyskland
1991
Det första asiatiska dotterbolaget bildas i form av Alpha getriebe Ltd. i Tokyo, Japan
1992
Företaget WITTENSTEIN motion control GmbH bildas. Erbjudandet utökas från enbart drivningstillverkning till leverans av hela elektromekaniska servodrivningar och servodrivningssystem
Det amerikanska dotterbolaget Alpha gear drives Inc. bildas
1996
Joint Ventures Fatec Co. Ltd bildas i Seoul i Sydkorea
Alpha drives ab bildas i Sverige
Den tredje fabriken byggs. Kontorsbyggnaden och monteringshallen byggs i Igersheim-Harthausen. Monteringen flyttas från Weikersheim till de nya byggnaderna
1997
WITTENSTEIN Limited Partnership bildas i USA
1999
WITTENSTEIN intens GmbH och WITTENSTEIN cyber motor GmbH bildas.
WITTENSTEIN Aktive Technologies Limited bildas i Bristol och Alpha gearbox Limited i Staffordshire (båda i Storbritannien)
De nya byggnaderna uppförs i Igersheim-Harthausen: Ett nytt utvecklings- och försäljningscenter samt ett utbildnings- och kommunikationscenter byggs
Den andra produktionshallen och en logistikhall byggs
2001
WITTENSTEIN AG grundas
Samgående med Bastian GmbH som har tiotals års erfarenhet av kuggteknik. Resultatet är integreringen WITTENSTEIN bastian GmbH
Följande bolag grundas: WITTENSTEIN ternary Co. Ltd. i Japan, WITTENSTEIN Holding i USA, WITTENSTEIN AG i Schweiz, Alpha getriebebau i Österrike och Alpha riduttori s.r.l. i Italien
Den tredje monteringshallen och den andra logistikhallen börjar byggas på anläggningen i Igersheim-Harthausen.
2003
WITTENSTEIN aerospace & simulation GmbH grundas
alpha benelux bildas i Belgien
Tysklands förbundskansler Gerhard Schröder besöker WITTENSTEIN och Alpha getriebebau
2005
Dotterbolaget Alpha mechatronics (Hangzhou) Co. Ltd. bildas i Kina
Produktionshall 5 öppnas under pompa och ståt i Igersheim-Harthausen
I december bildas det rumänska dotterbolaget WITTENSTEIN transilvania SRL i Sibiu i Rumänien
2006
World Garden i WITTENSTEIN AG är en av de 365 utvalda platserna i tävlingen "Land of Ideas".
2007
WITTENSTEIN electronics GmbH bildas
Styrelseordförande Manfred Wittenstein blir ordförande för VDMA, den tyska branschföreningen för maskin- och anläggningkonstruktion.
Produktionshall 6 öppnas under pompa och ståt i Igersheim-Harthausen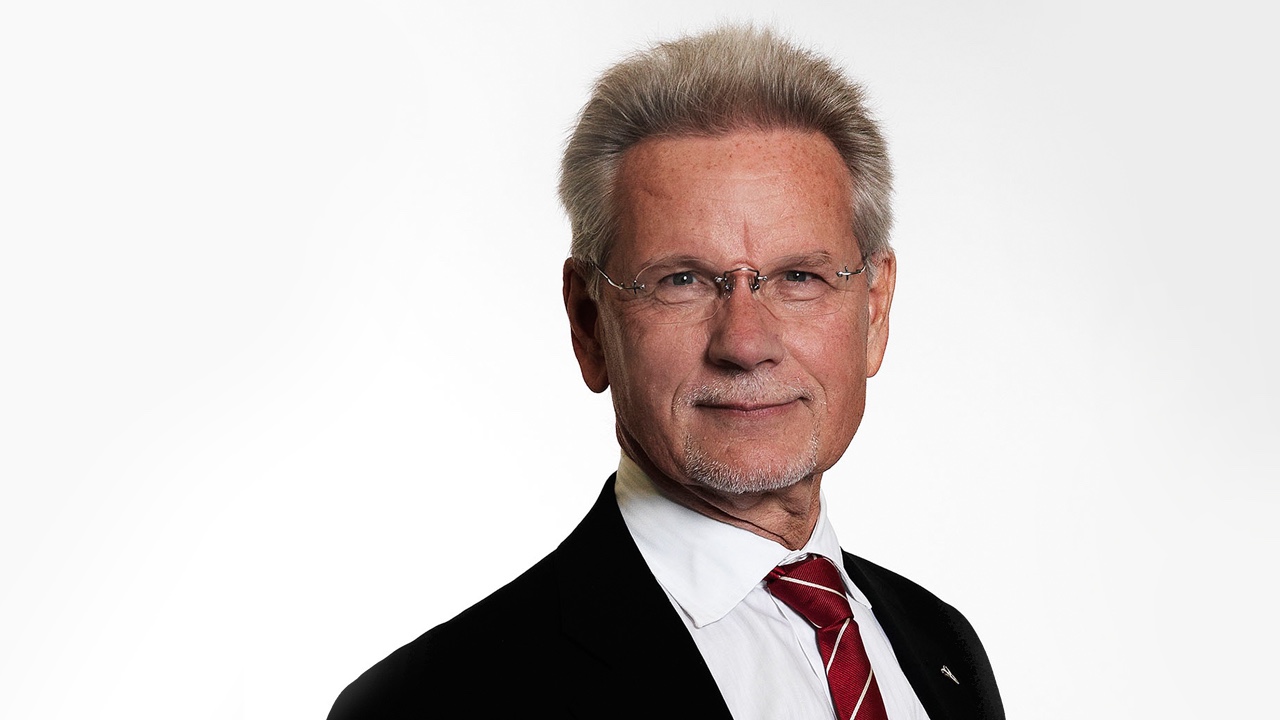 2008
När det globala varumärket WITTENSTEIN lanseras fortsätter koncernen mot målet att bli en internationellt verkande helhetsleverantör för systemlösningar inom mekatronikdrivningar.
Det spanska dotterbolaget WITTENSTEIN ibérica S.L.U. och det taiwanesiska dotterbolaget WITTENSTEIN Co., Ltd. bildas
Officiell invigning av utbildningscentret WITTENSTEIN talent arena i Harthausen
Den rumänska produktionsanläggningen invigs i juni
WITTENSTEIN AG köper en majoritet av aktierna i företaget attocube systems AG.
2009
WITTENSTEIN AG Switzerland i Grüsch börjar bygga ett produktions- och logistikcenter för WITTENSTEIN-kuggstänger. Produktionen inleds hösten 2010
2011
Visionär bland maskintillverkare: Manfred Wittenstein utses till "2011 Entrepreneur of the Year" i industrikategorin och nomineras till "2012 World Entrepreneur of the Year".
Han får pris för sitt enastående företagsengagemang. attocube systems AG blir nu ett helägt dotterbolag till WITTENSTEIN AG.
2012
Efter bildandet av det brasilianska dotterbolaget WITTENSTEIN do Brasil Engenharia Mecanica LTDA representerar Manfred Wittenstein Tyskland i den internationella tävlingen "2012 World Entrepreneur of the Year". Han väljs in i Hall of Fame för världens bästa entreprenörer.
WITTENSTEIN bastian GmbH firar invigningen av anläggningen "Future Urban Production" i Fellbach. 12 miljoner euro har investerats i den toppmoderna produktionsanläggningen som är helt CO2-neutral.
2013
Dieter Spath blir styrelseordförande för WITTENSTEIN AG. Manfred Wittenstein och Karl-Heinz Schwarz är de andra medlemmarna. Med anläggningen Future Urban Production vann WITTENSTEIN bastian GmbH den nationella ekonomiska kategorin i innovationstävlingen "2013/14 Excellent Places in the Land of Ideas".
2014
Manfred Wittenstein lämnar styrelsen och blir ordförande för den övervakande styrelsen i WITTENSTEIN AG den 1:a april 2014. Den 6:e april 2014 avlider seniorpartnern Aenne WITTENSTEIN i Igersheim vid 100 års ålder. Som en av företagets grundare och firmatecknare ledde hon mekatronikföretaget WITTENSTEIN AG i över 60 år.
Den 23:e maj 2014 invigs WITTENSTEIN Innovation Factory officiellt med omkring 600 närvarande gäster och tal av filosofen Peter Sloterdijk. Utveckling, försäljning och produktion i flera mekatronikaffärsenheter slås ihop på ca 18 000 kvadratmeter. Inom 30 meters radie rymmer den nya byggnaden hela värdeökningskedjan, från koncept till färdig produkt. Innovation Factory kostade 35 miljoner euro och är företagets hittills största investering.
2015
Det revolutionerande Galaxie-drivsystemet presenteras på Hannovermässan
Mottagning av Hermes Award
2016
Karl-Heinz Schwarz avgår på egen begäran från styrelsen den 31:a mars 2016 och lämnar företaget efter nästan trettio år.
Dr Anna-Katharina Wittenstein, dr Dirk Haft, Erik Roßmeißl och dr Bernd Schimpf utses officiellt till ledningsgruppsmedlemmar för WITTENSTEIN AG från och med den 1:a april 2016. Professor Dieter Spath sitter kvar som styrelseordförande och vd.
WITTENSTEIN Güç Aktarma Sistemleri Ticaret Ltd. Şti bildas i Istanbul i Turkiet
Den 29:e september 2016 byter WITTENSTEIN AG namn till WITTENSTEIN SE och företaget börjar drivas som ett europeiskt företag.
Den sedan länge planerade generationsväxlingen i ledningen hos WITTENSTEIN slutförs: Professor Dieter Spath, styrelseordförande och vd, lämnar företaget den 30:e september. Den nya ledningsgruppen består av dr Anna-Katharina Wittenstein (talesperson), dr Dirk Haft, Erik Roßmeißl och dr Bernd Schimpf.
Banbrytande spadtag för det nya högkvarteret för attocube systems AG i november: WITTENSTEIN investerar 20 miljoner euro i den nya byggnaden i Haar nära München, där också neaspec GmbH och delar av säljteamet hos WITTENSTEIN alpha kommer att flytta.
2017
Investering i framtiden: WITTENSTEIN förvärvar hela aktiekapitalet i baramundi software AG. Förvärvet stärker WITTENSTEIN med strategiskt viktig kompetens när koncernen slår in på vägen mot en digital övergång.
Olika omorganisationer och omstruktureringar genomförs för att stärka WITTENSTEINs marknadsfokus:

WITTENSTEIN electronics GmbH integreras i WITTENSTEIN cyber motor GmbH

WITTENSTEIN motion control GmbH: verksamhetsområdet Industrial Systems delas upp mellan WITTENSTEIN cyber motor GmbH och WITTENSTEIN alpha GmbH. Verksamhetsområdena Oil & Gas och Defence kvarstår.

WITTENSTEIN bastian GmbH: Special-Purpose Gearboxes och Gearing integreras i WITTENSTEIN alpha GmbH

Anläggningen "Future Urban Production" i Fellbach fortsätter etableras som produktions- och kompetenscenter för kuggkomponenter och specialväxlar.

WITTENSTEIN alpha blir i framtiden en kompetent partner för alla aspekter inom mekatronikdrivningar, från kundanpassade specialväxlar till standardställdon. WITTENSTEIN cyber motor blir det företag som hanterar servomotorer, drivelektronik och mekatroniksystem.


WITTENSTEIN-koncernen tar tillfället i akt på Hannovermässan 2017 att presentera IDS3010 från attocube systems AG – en optisk industrisensor med idel lovord.
Invigningsceremoni för attocubes nya huvudkontor i September.