cyber® dynamic system – drive system
connective – compact – dynamic
The industrial drive system cyber® dynamic system offers maximum connectivity thanks to its multi-ethernet interface and scores with decentralized intelligence. The inertia-optimized motors and high current resolution also ensure highly dynamic and precise movements. The system is the professional choice for decentralized applications in demanding environmental conditions with limited installation space.
This system is optionally available with various encoder variants as well as planetary gearboxes, ball screw and holding brake.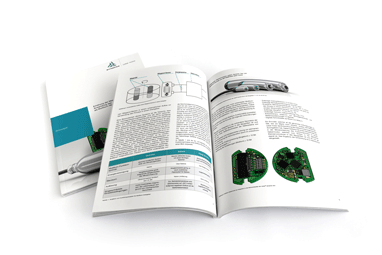 Increasing machine productivity by using an Energy Harvesting multiturn encoder system
The Energy Harvesting principle is a technology that can be used to realize miniaturized, maintenance-free and energy self-sufficient multiturn encoders. Read our whitepaper to find out how the technology is applied in a multiturn encoder system, what the advantages are of using such a system and how the new technology was successfully implemented.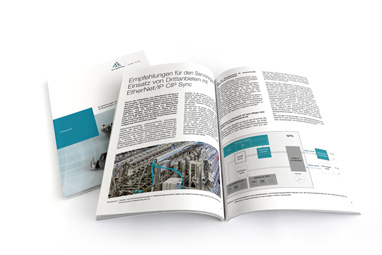 Recommendations for the deployment of third-party servo drives with EtherNet/IP CIP SyncTM
Machine manufacturers from different industrial segments have high standards for dynamic and precise motion control applications in real-time. By integrating CIP SyncTM in third-party servo drives, it is possible to meet these requirements. Read our whitepaper to learn more about the possibilities and advantages.

Excellent solution for complex motion tasks
Multi-Ethernet version
Many real-time capable fieldbus interfaces
Automatic parameterization thanks to electronic name plate
Fast commissioning & connection to PLC
Decentralized solution combining motor and servo drive
Motor size 40 mm
Low space requirement close to the application
Inertia-optimized motors for maximum acceleration
Real-time capable and isochronous Ethernet communication
Decentralized PLC functionality to relieve the automation system
Realization of synchronous and dynamic motion profiles
Absolute encoder with an encoder resolution of 12 bits
High current resolution of 14 bits for high-precision torque control
Low cycle times for high dynamic and precise applications
Protection class of IP65 for decentralized applications in demanding environments
12 to 60 VDC wide range input
Integrated safety function STO meets safety requirements in accordance with SIL3
Modular principle enables optimum solutions for a wide range of applications
Optional integration of a multiturn- encoder, holding brake, gearbox or ball screw drive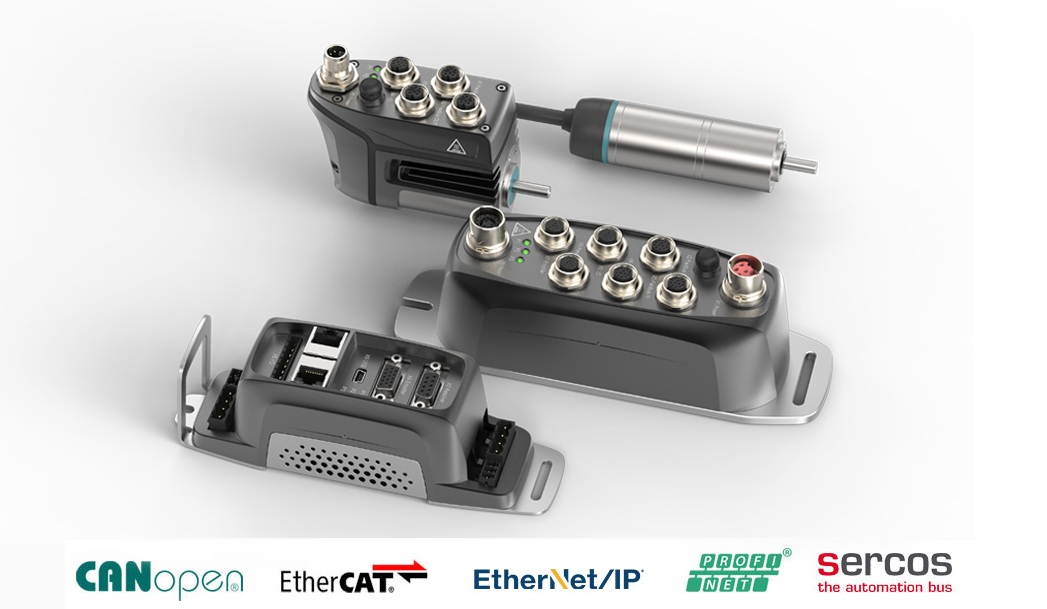 High-dynamic servo motors in the sizes 17 - 40 mm (optionally with gearbox and ball screw drive)
Numerous fieldbus interfaces and decentral intelligence
Safe shutdown of the system in case of emergency thanks to integrated STO (Safe Torque Off) safety function according to SIL3 without loss of productivity
Space-saving installation thanks to stackability and user-friendly pin assignment
Electronic name plate enables automatic and safe parametrization of the motor
Simple installation in the machine without an additional enclosure thanks to protection class IP65
The cyber® simco® drive 2 servo drive, the cyber® dynamic line motor series and the cyber® dynamic system are a complete match in every respect.
You can choose between numerous different fieldbus interfaces for easy connection to your higher-level controller.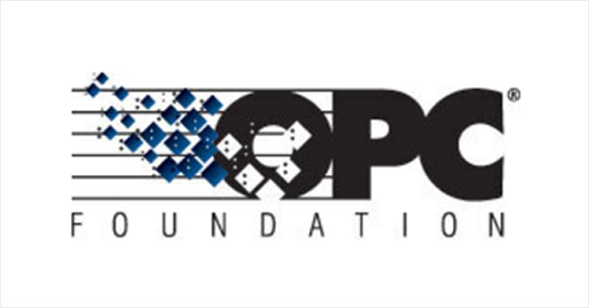 OPC UA - Industry 4.0 interface
Benefit from OPC UA (Open Platform Communications Unified Architecture) for platform- and vendor-independent data exchange. The open interface standard provides you with a reliable, secure and service-oriented architecture for optimal industrial communication from the manufacturing level to the production planning and ERP system or to the cloud.
Our cyber® simco® drive 2 and cyber® dynamic system products have an optional OPC UA server in conjunction with the PROFINET and Ethernet/IP fieldbus variants. This supports the following UPC UA functions: Asset Management, Status Display and Single Axis Motion.